Directed by Jonathan Frakes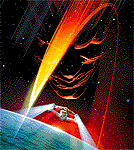 Visual Effects Produced by:

BLUE SKY|VIFX
VFX Supervisor: Jim Rygiel
Digital Supervisors: Anthony "Max" Ivins and Mark Rodahl
Character Animation / Digital Supervisor: Mark Baldo
Character Animation / VFX Supervisor: Mitch Kopelman


SANTA BARBARA STUDIOS
VFX Supervisor: John Grower
Art Director: Richard Kriegler
Animation Supervisor: James Satoru Straus

POP FILM
VFX Supervisor: David Sosalla

CIS HOLLYWOOD
VFX Supervisor: Dan Curry

Miniatures Produced by:
HUNTER GRATZNER INDUSTRIES
INNOVATION ARTS
STIRBER VISUAL NETWORK
O'CONNOR FX

For Full Visual Effects Credits, click here.

Read the May '98 Spotlight article, Boldy Trekking into the Digital World
Blue Sky|VIFX and Santa Barbara Studios team up to provide the primary effects for STAR TREK: INSURRECTION, directed by Jonathan Frakes. Santa Barbara has a rich "Star Trek" history, providing effects for "The Next Generation," "Deep Space Nine" and "Voyager" series, as well as key sequences for STAR TREK GENERATIONS.
For the first time in a TREK film, all spaceships featured in the film will be computer generated. CG ships made their debut in STAR TREK: GENERATIONS, with some shots of the Enterprise D and other ships produced with CG models by ILM. For STAR TREK: FIRST CONTACT, ILM used its CG Enterprise E more liberally, but still constructed a physical Enterprise, as well as models of Federation and Borg ships.
Blue Sky|VIFX's Los Angeles division handled the vast majority of the surface visual effects for INSURRECTION, including the opening cloaking sequences, the holo-ship effects, the drone attack sequence, and phaser fire. (Read the VFX Pro interview with John Kilkenny, VIFX's producer on the show for more info.) Their New York office handled character animation duties, including the Baku creatures. Santa Barbara Studios executed all of the space and atmospheric starship sequences, including the dense, cloudy Briar Patch, the Enterprise-D, and other elements.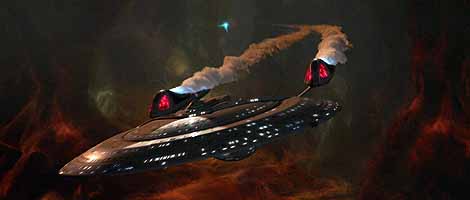 Santa Barbara Studios created an all-CG fleet for STAR TREK INSURRECTION. The company had created extensive CG animation for many countless STAR TREK incarnations, but none as exensive as for the ninth TREK feature film. Above and below are shots of the fully computer generated Enterprise. Many scenes take place in the 'Briar Patch', a densely filled nebula of dust and gas. VFX Pro has an extensive interview with John Grower, Santa Barbara's visual effects supervisor.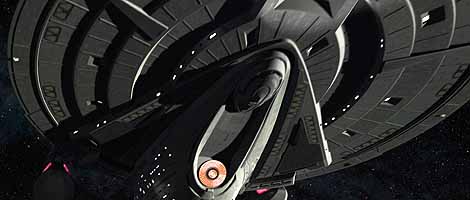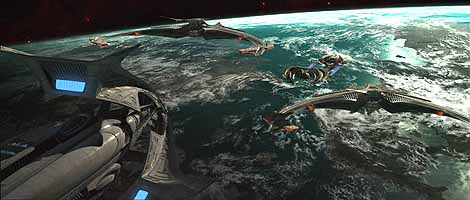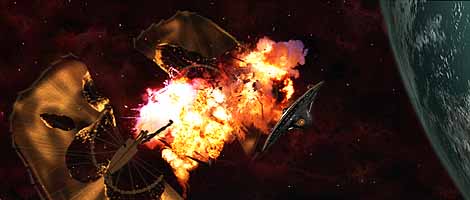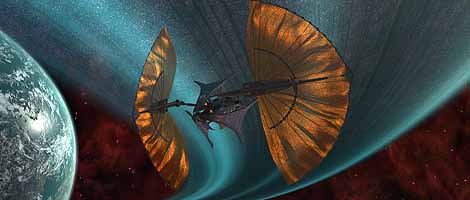 Back to the 1998 Menu


. . VFX HQ Produced by Todd Vaziri . . http://www.vfxhq.com . . e-mail: tvaziri@gmail.com . .
All text Copyright © 1998 Todd Vaziri, unless otherwise noted