back to Professional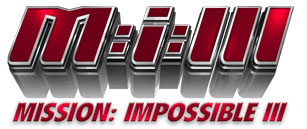 An unusual project for Industrial Light & Magic, MISSION: IMPOSSIBLE III did not feature any spaceships, aliens, giant robots, or dinosaurs. On the contrary, it featured over 500 visual effects shots, all intended to be invisible.

Director J.J. Abrams and visual effects supervisor Roger Guyett crafted a tense, solid action movie that emphasized raw, gritty action, shown mainly from the lead character's point of view. The cinematic style of MI3 was an interesting descendant of 70's cop dramas and spy genre classics. With that style in mind, the visual effects could never call attention to themselves. They would have to be invisible to the audience, not interfering with the connection between the viewer and the characters.

I was sequence supervisor (along with Doug Sutton) for the Bridge Extraction sequence, a thrilling action sequence set on the Chesapeake Bay Bridge in Virginia. Roger Guyett was our visual effects supervisor, with Pat Tubach serving as Digital Production Supervisor.

Read about MI3's visual effects with Roger Guyett in VFXWorld


Below are some shots I helped create that were featured in the trailers for "Mission: Impossible III".

Digital Compositing and Sequence Supervision by Todd Vaziri. Visual effects by Industrial Light + Magic. Images (c) 2006 Paramount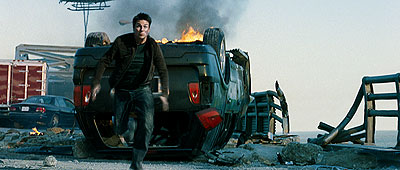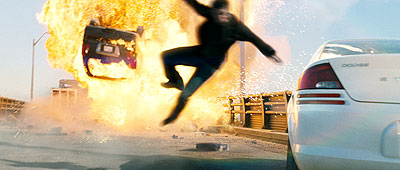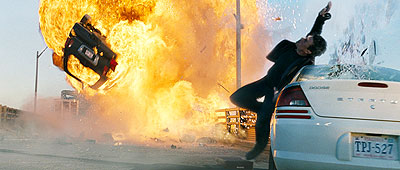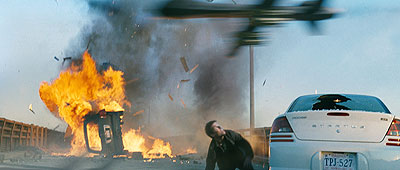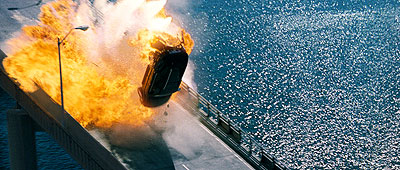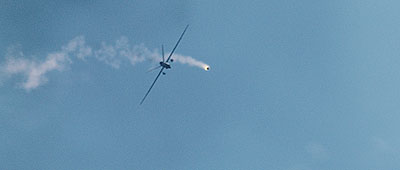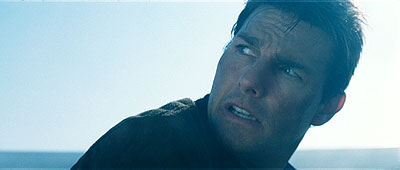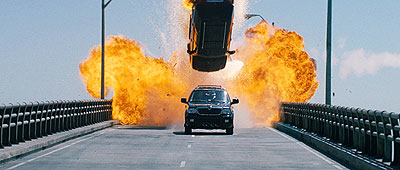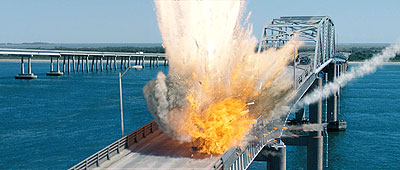 MISSION: IMPOSSIBLE III (c) 2006 Paramount
back to Professional

Todd Vaziri
tvaziri@gmail.com
home
Professional
FXRant Blog
Twitter @tvaziri
---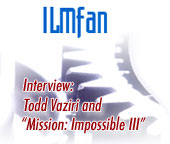 Read an Interview with Todd Vaziri on ILMFan.com, where we talk about the compositing challenges on "Mission: Impossible III."


At the Lucasfilm/ILM booth at SIGGRAPH 2006, we made several presentations on ILM's 2006 visual effects work. John Knoll and Eddie Pasquarello presented "Pirates 2," Kim Libreri and Mohen Leo presented "Poseiden," Robert Weaver presented "Harry Potter 4," Jeff White presented "The Chronicles of Narnia," and Roger Guyett and Todd Vaziri presented "Mission: Impossible III."
Click here for photos of the Lucasfilm booth.


I was invited to speak at a Silicon Valley SIGGRAPH special event, titled "Invisible Visual Effects - Compositing in Mission: Impossible III." Click here for the program description.