SPEED 2 Home Page - The Ship - The Prop - The Tanker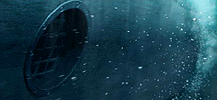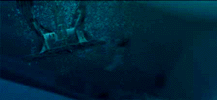 Rhythm & Hues created these fully-CGl underwater shots for the film.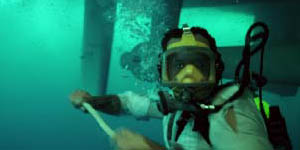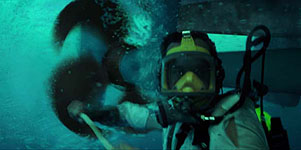 The top image is the background plate given to R&H Studios, and the bottom plate is the completed image. Notice the computer generated propellor, as well as the hundreds of digital bubbles and murk added to the shot.

SPEED 2 Home Page - The Ship - The Prop - The Tanker

Back to the 1997 Menu


. . VFX HQ Produced by Todd Vaziri . . http://www.vfxhq.com . . e-mail: tvaziri@gmail.com . .
All text Copyright © 1998 Todd Vaziri, unless otherwise noted